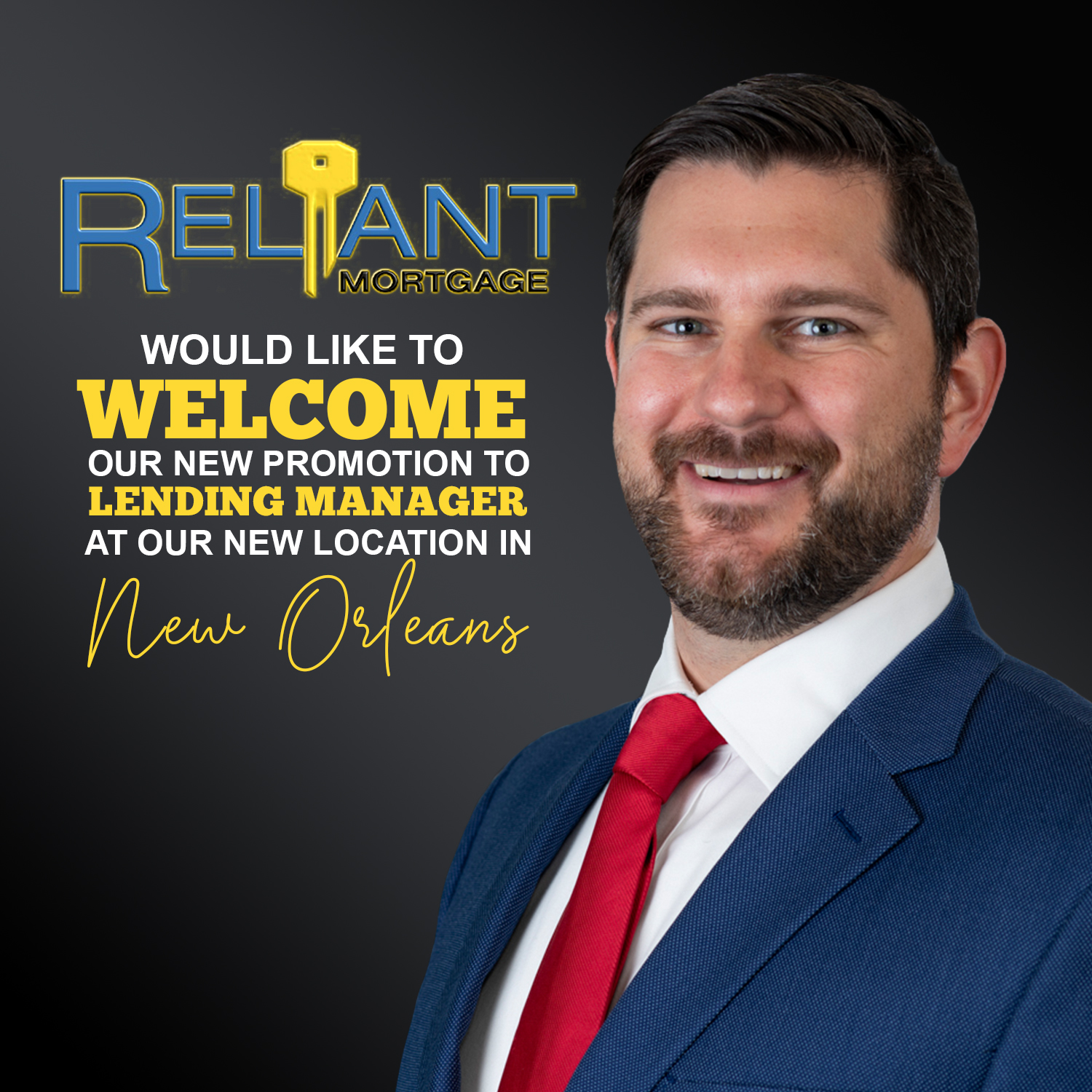 Josh Highnote Promoted to Lending Manager in New Orleans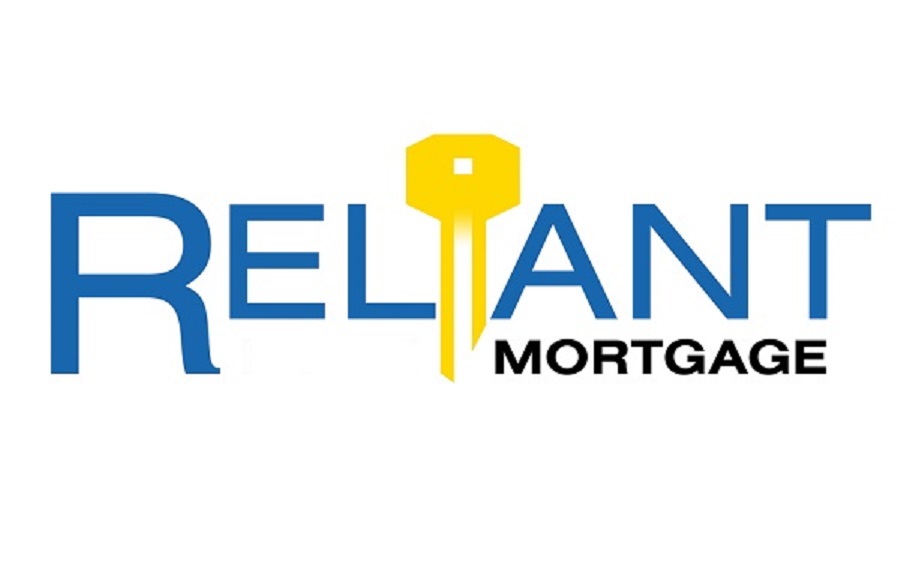 Reliant Mortgage Sets Eyes on the Future with New Office in New Orleans; Promotes Josh Highnote as Lending Manager

New Orleans, LA, December 7, 2019 – Reliant Mortgage has set its aims high. Before 2020 begins, the leading mortgage company in the South announced the opening of a brand-new office in New Orleans. It will be headed by Josh Highnote as the Lending Manager, a highly experienced real estate professional.
With Josh at the helm, the new office will continue the hallmark strategy of Reliant – build long term relationships based on simplified processes. Also, to note are its Gold Standard practices, which have set the bar high in an industry famous for complex paperwork and long delays.
"Josh Highnote will be leading the new office as Lending Manager at New Orleans. We look forward to a great professional relationship and wish him success," said a spokesperson for Reliant Mortgage.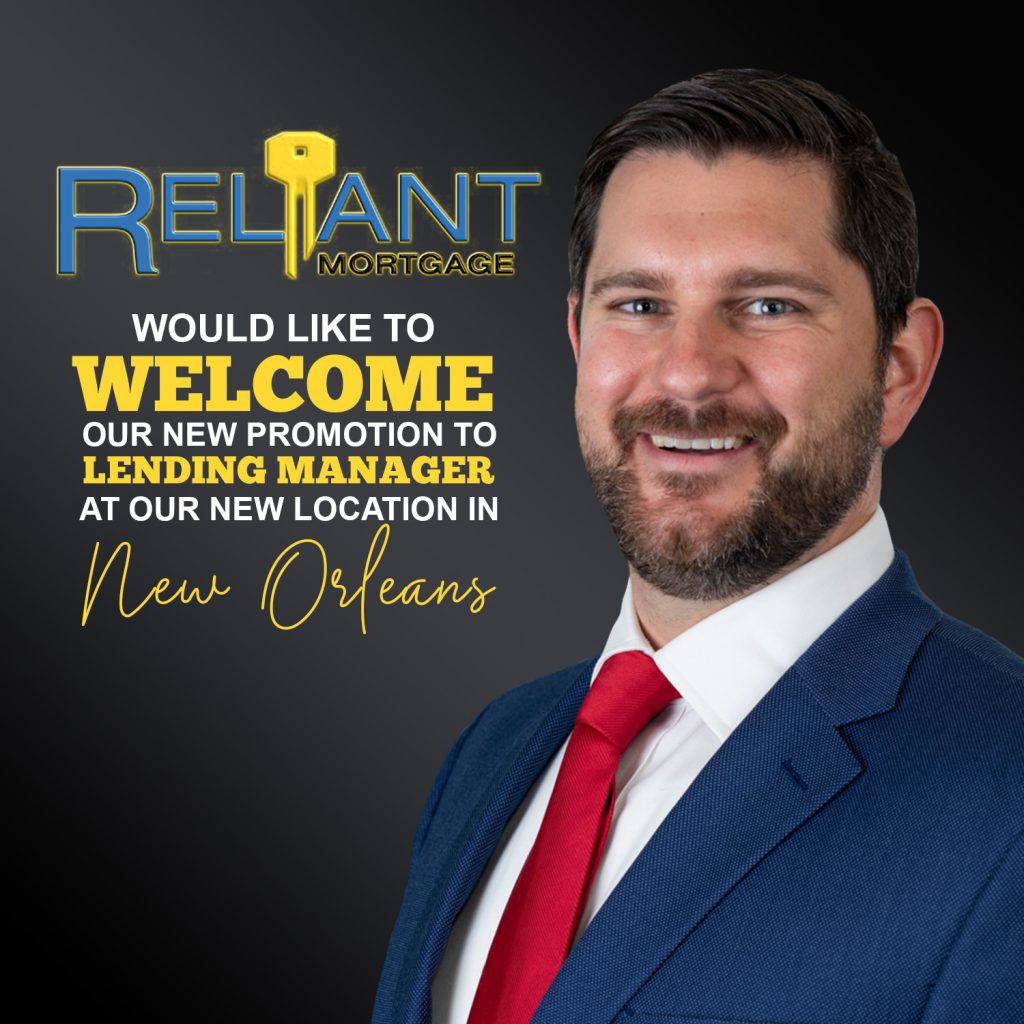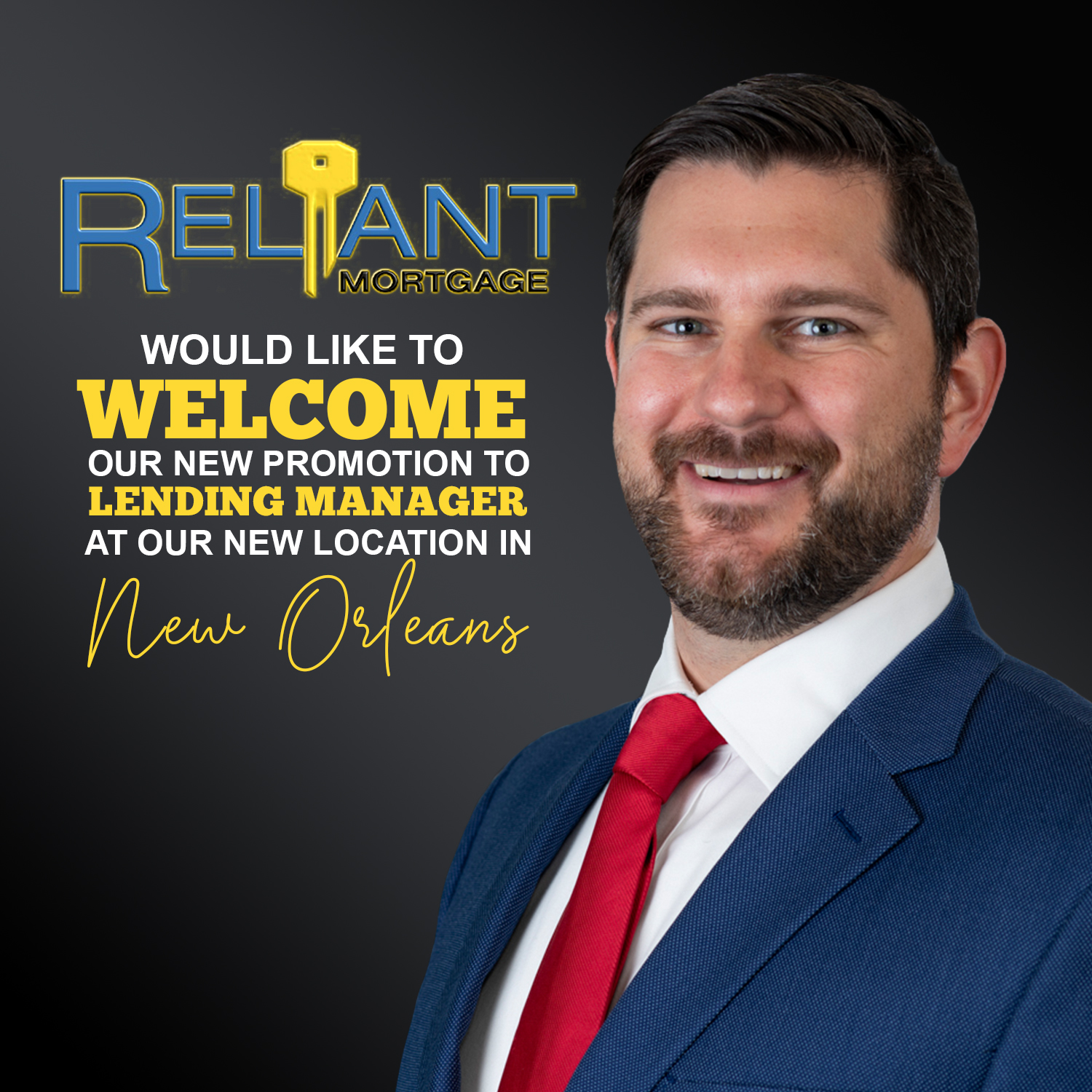 Reliant Mortgage Welcome our new Promotion to the lending manager at our new location in New Orleans
Reliant Mortgage is known for creating enduring relationships with clients, along with offering some of the best deals in home mortgage in the states of Louisiana, Alabama, Mississippi, Texas and Kansas. The new office will extend its outreach further and give it an edge over competition.
If investors and home buyers find the mortgage process at other places cumbersome, at Reliant Mortgage, there is a different approach. Gold standard practices simplify all paperwork, and the closure is usually obtained within 30 days, a stark contrast with competition.
The reputation of Reliant Mortgage as a one-stop shop for all mortgage requirements is no less due to its team, trained to assist customers and home buyers get the most suited solutions, whether they need a big house or small space. First time buyers are given more attention, and seasoned real estate investors are welcome to apply for financing.
Some of the popular mortgage packages at Reliant include the 15 Year and 30 Year Fixed Rate Mortgage lending also offered in new orleans. There are other popular loans too, like the FHA Home Loan, the VA Home Loan, the Jumbo Home Loan and the FHA 203K Renovation Loan. The pre-approved loans are delivered within an hour.
The ultimate mission of Reliant is to offer the lowest interest rates. It aims to do so by leveraging its lender relations, and by creating long relations with clients. With the ongoing expansion, Reliant Mortgage will be a force to reckon with in years to come.
————————————————————————
For more information, please visit: www.reliantapproval.com
Media Contact:

Josh Highnote
Reliant Mortgage
2129 Oretha Castle Haley Blvd. New Orleans, LA
Email: josh@reliantapproval.com
Tel: 504-407-4884