Welcome to Reliant Mortgage
One of the Top South Regional Mortgage Lenders!
At Reliant Mortgage, we want to create enduring relationships with our clients!  This way you can feel assured that you have found your one-stop shop mortgage company for many years to come. The Reliant Mortgage team is here to assist you in your home buying needs, whether big or small. We help anyone, from first-time home buyers to seasoned real estate investors, attain the financing they require. We offer an array of services and always ensure we find the right mortgage that suits your requirements.
The mortgage process can be complicated, yet we have created effective and efficient methods to simplify the coordination and diminish obstacles, resulting in a short 30 Day Closing Date.  Our Gold-Standard practices have been achieved through our expert Mortgage Loan Officers with over twenty years of combined experience.  They are here to help you financially triumph in the home of your dreams! Our goal is to provide you with the lowest interest rate available through our numerous lender partnerships.
As one of the top Southern Regional Mortgage Companies, we alleviate the approval phase by pre-approving borrowers within an hour, while providing a written pre-approval certificate to present with their Purchase Contract.
Our ultimate goal at Reliant Mortgage is to establish a significant and long-lasting relationship with each of our clients, so that we may continue providing excellent and trustworthy service for many years, all while providing quality best-cost financing.  Additionally, we offer a real-time live mortgage quote, and a customized rate quote that reveals the actual rates we offer at 0 origination, click GET A QUOTE tab to review them.  We would love to earn your business! We are a great choice for any one looking to buy a home as well as anyone looking for online mortgage lenders.   Feel free to get your free quote by clicking GET A QUOTE, and contact us for more information to begin our simple process of home buying. One of the few local online mortgage lenders in your southern area. We have locations in Houston, TX, Spanish Fort, AL, New Orleans, LA, and Baton Rouge, LA.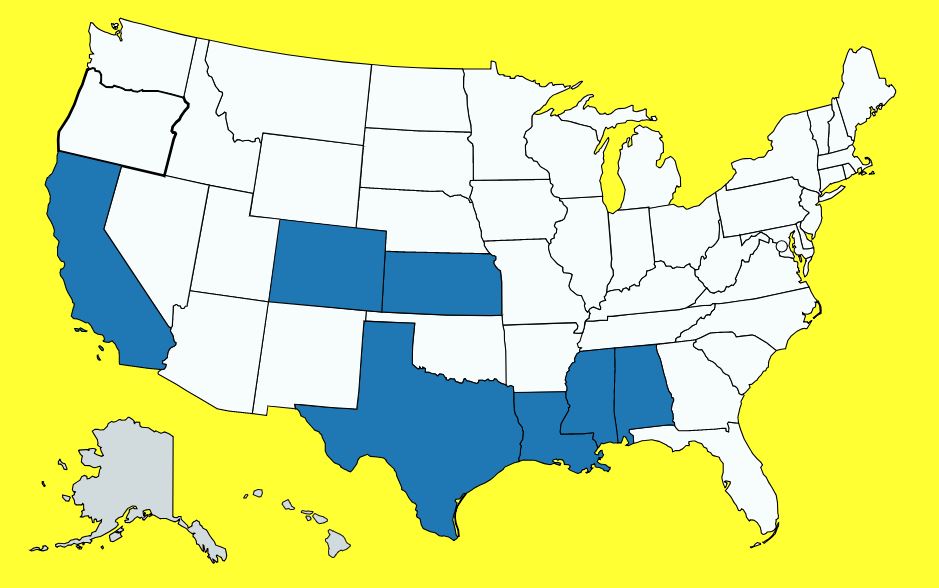 "Purchasing a home started out as a horrible experience until I met Will. Reliant Mortgage made me feel like I was important. They worked hard night and day to make my dream come true. I'll tell anyone purchasing a home to put there trust in Reliant Mortgage."
"Great experience using Reliant Mortgage. Josh made this process very easy and stress free. He did everything he could to make sure we were well taken care of in every aspect of the home buying process. I highly recommend this company and Josh If you are in the market for…Read More→
"Absolute pleasure to deal with. Having just switched jobs, I was expecting the worst. Josh was extremely attentive and always took my calls (of which there were plenty). Not being in the real estate business, I seemed to always have new questions that I needed answered. My real estate agent…Read More→
"These guys are awesome! I just closed on my house a week ago and I wouldn't have been able to do it without josh and everyone's help! They have great customer service and are always in contact with you. They are easily and readily available whenever you need them! Highly…Read More→
"Reliant Mortgage recently helped me in the purchase of my first home! They were extremely helpful and very informative! Definitely would recommend them to anyone!"
"I am so thankful for this company, namely Will . I was being given the run around by another mortgage company to the point I had just given up. I heard an ad on the radio one morning for Reliant Mortgage. I contacted Will in November 24,2015 and closed on…Read More→
February 7, 2019
Yes, Use your tax refund to buy a house! Question a lot of people like to ask is can you use your tax refund as a down payment toward your…
4.8 out of 5 stars (based on 593 reviews)
Dont know where to start
I'm so happy dont no where to start . Ben and Josh ,Travis are by far the greatest .However they went over and beyond to get me home I wanted not mention they explained everything to me. They also keep in loop throughout entire process. Reliant has portal that also keep you abrast on what documents is needed and when they are processed such great feature . Moreover they give you credit education to help you stay on top of you're future credit . Ben was truly a honest kind person he was always ready and available to take our call's day or nite he really cared that much to go out our way. I will end by saying if you tired of getting the run around . Take the time to give Reliant and their friendly staff a call . They want disappoint you.!!😊 CARR FAM
Friday Night
On a Friday night I was researching mortgage companies and came across Reliant Mortgage. After reading the reviews on the website and Facebook I entered my information into their website thinking of course they will call me Monday. Within a few minutes, I received a call from Carolyn Long ready to help me get the house that my husband and I were interested in. She was always available to answer any questions that I had even if it was at 7pm. They even send emails to update you on the status so you always know what step of the process your loan is in. It was a pleasure working with Carolyn and the team at Reliant Mortgage and I would highly recommend their mortgage services.
First home
Ki secured my first mortgage on my first home purchase. I shopped several brokers and immediately knew I would go with Ki the first time I talked to him. He's friendly, straight forward (read: no BS), speaks in laymen's terms so the client understands everything, advocates for your best interests, and is 100% responsive and accessible. I never waited longer than an hour for a reply text, call, or email from Ki, regardless of the time of day. I have an incredibly high standard of service and Ki exceeded my expectations. I cannot recommend him enough, especially if you want someone to patiently walk you through the first-time buyer process. Thank you, Ki, for your professionalism and assistance. I was in great hands with you.
Six Stars
Called numerous lenders and Will was the only one who did the research to find my wife and I a lender who could get us a mortgage to get into a house. They were hands on, available to answer any questions via text, email, or phone. Will kept us updated regularly on the progress. Even our real estate agent commented at how "awesome" our loan guy is. It is too bad there is not a six star option.
Can't Say enough good things
I can't say enough good things about Josh Smira at reliant mortgage. He was extremely helpful and professional throughout the entire process and made things much easier and smoother for me. He went above and beyond to help me out in any way he could and was always available even on his off time/ vacation!!! No matter what your situation is he is the guy you want on your team without a doubt and with his work ethic and professionalism he will continue to be very successful! Reliant mortgage has a star on their hands so keep up the good work Josh!!
Submit a Review