These Are The Kinds of Projects That Can Get Your House Sold Quickly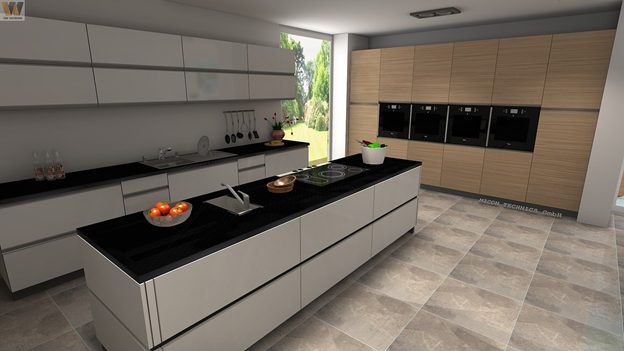 If you want your home to be sold quickly, it has to stand out. This is especially true if you're trying to sell in a highly competitive market. Here, we've compiled a few good home renovations that can be worth your time and money. While your budget will dictate which projects you take on, any one of them can have buyers rushing to sign on the dotted line.
Are you ready to purchase a new home? The seasoned pros at Reliant Mortgage can help you attain the financing you require. (225) 412-7773
Safety-Related Features
These kinds of projects can help you sell your home if you're trying to target families and pet owners. If your property has a swimming pool, then make sure you go the extra mile and install the safety gate. This will ensure that buyers with children or pets won't lose interest in your property. Another feature that can attract families is a wooden fence around the property. To budget for the installation, make sure you take the type of wood and size of your yard into consideration.
Recreational Features
Research shows that spending time in outdoor spaces has significant health benefits, and according to the National Association of Realtors, buyers want these benefits at home. At the top of their list is a large backyard, which is closely followed by a back deck space and an outdoor entertaining space. As a seller, you can give them what they want by taking care of the backyard landscaping and adding a deck. If they like to entertain guests, some buyers might be interested in a fire pit. The cost of this kind of feature depends on how intricate of a design you want. Make sure you place the pit in a safe area and research any regulations.
Luxurious Kitchens
When it comes to the interior of your house, your kitchen is the best starting point for your projects. According to Komo News, buyers still prefer stainless steel appliances and granite countertops, and they generally like traditional cabinets as well. If you want your kitchen remodeling project to boost your home's value, you should look out for high-quality materials and the types of lighting that can add to the kitchen's functionality. As you're working out the new design of your kitchen, you can limit costs by keeping the current layout. There's no need to change it if it already works well ergonomically and has a good flow. If you're working with a relatively small kitchen, it's important to find ways to add storage without taking up more square footage.
Soothing Bathrooms
Another room that can woo a buyer is the bathroom. Some of the features that buyers like to see in a renovated bathroom include stylish vanities and luxurious fixtures. When you're shopping for these items, though, make sure to balance functionality with aesthetics. Buyers are also interested in having a lot of storage in the bathroom, so install a new cabinet if possible. While you want to make the room stand out, don't go overboard with bright colors; neutral is still your best bet.
Once you've completed these projects, it's time to take some photographs of your home to showcase it for buyers. Another idea is to create a video highlighting your home's best attributes. You can hire a short video ad services professional through online job boards to film a video that captures your home in the best light.
The best way to hold a buyer's interest and facilitate a quicker sale is to focus on projects that buyers are looking for. The upgrades you choose can depend on the kind of buyer you're hoping to attract as well as what's popular in your area. Make sure you plan the projects properly so you don't end up with a botched job or projects that take longer than you'd like.
Photo courtesy of Pixabay