Simple Guide to Downsizing and Spending Your Golden Years at Peace
Simple Guide to Downsizing and Spending Your Golden Years at Peace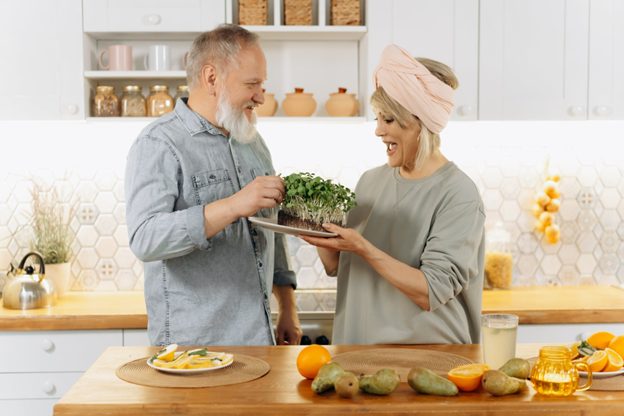 Photo courtesy of Pexels
Are you thinking about downsizing your home and moving into a smaller, cozier space to enjoy your golden years to the fullest? This late-in-life transition can be a daunting process, and putting time and effort into a new home can sound like a scary thing, but with the right attitude, helpful people around you, and a little research, you can make the transition simpler.
Let's take a look at a few things you should remember as you're downsizing and getting ready to move to a smaller, more senior-friendly abode:
1. First thing's first: Decide where you're going
The first step to downsizing your home is making the decision to leave this place where you've spent the last few years (or decades) and considering your next move.
There are a few options for senior living. Some senior living neighborhoods are structured like retirement communities and offer greater independence, whereas a residential care home offers more personalized service for folks who need more individualized care. You could also consider an independent or assisted living facility, depending on what you need. Really it depends on your needs and wants as you move forward with this part of the plan.
2. Organization is key
When considering a move into a smaller space, you will conceivably need to get rid of some of the belongings you've accumulated over the years. This will be an involved process, so set aside some time for this part of your journey if you can, as it may take longer than you expect. Don't try to do this all in one weekend or even one week! Going through each room — and each of your possessions — one at a time will require all of your attention and focus.
Which begs the question: Where does your stuff go? You have several options here as well. Giving things to your children, selling items in garage or yard sales, and donating stuff to charities or places like Goodwill are all viable avenues. Garage sales in particular can help you in the decluttering process, not to mention you can make a little money to put toward the move. As you go through your things, ask yourself: What is the sentimental value of this thing? Would one of your loved ones appreciate it? Do you want to take it with you to your next living space?
3. Plan the move to a "T"
Before you actually move into your new living space, you have to figure out what to do with your current home. Partnering with a knowledgeable real estate agent can bring a high level of subject-matter expertise to the table, as they will know how to prepare and sell the house to your specifications and needs.
When moving day comes, you want to make sure you have everything taken care of so you're not so anxious. Moving is a stressful situation, but if you make a plan beforehand and stick to it, you can help alleviate some of that worry. For instance, contracting moving services is a great way to ensure your belongings make it without fear of damage — and you don't have to lift a finger. Before meeting with a moving company to get a quote, you can evaluate all your options online by reading reviews. Just look up "movers in my area" and research whatever deals are available from those businesses at the time. And be careful not to accept any over-the-phone estimates.
Future's in your hands
Once you have acquired your smaller abode and have successfully downsized your current home, it's up to you what you do next.
When you're ready to downsize into a new home, the Reliant Mortgage team can assist you with your home-buying needs. Call (225) 412-7773 to schedule an appointment.