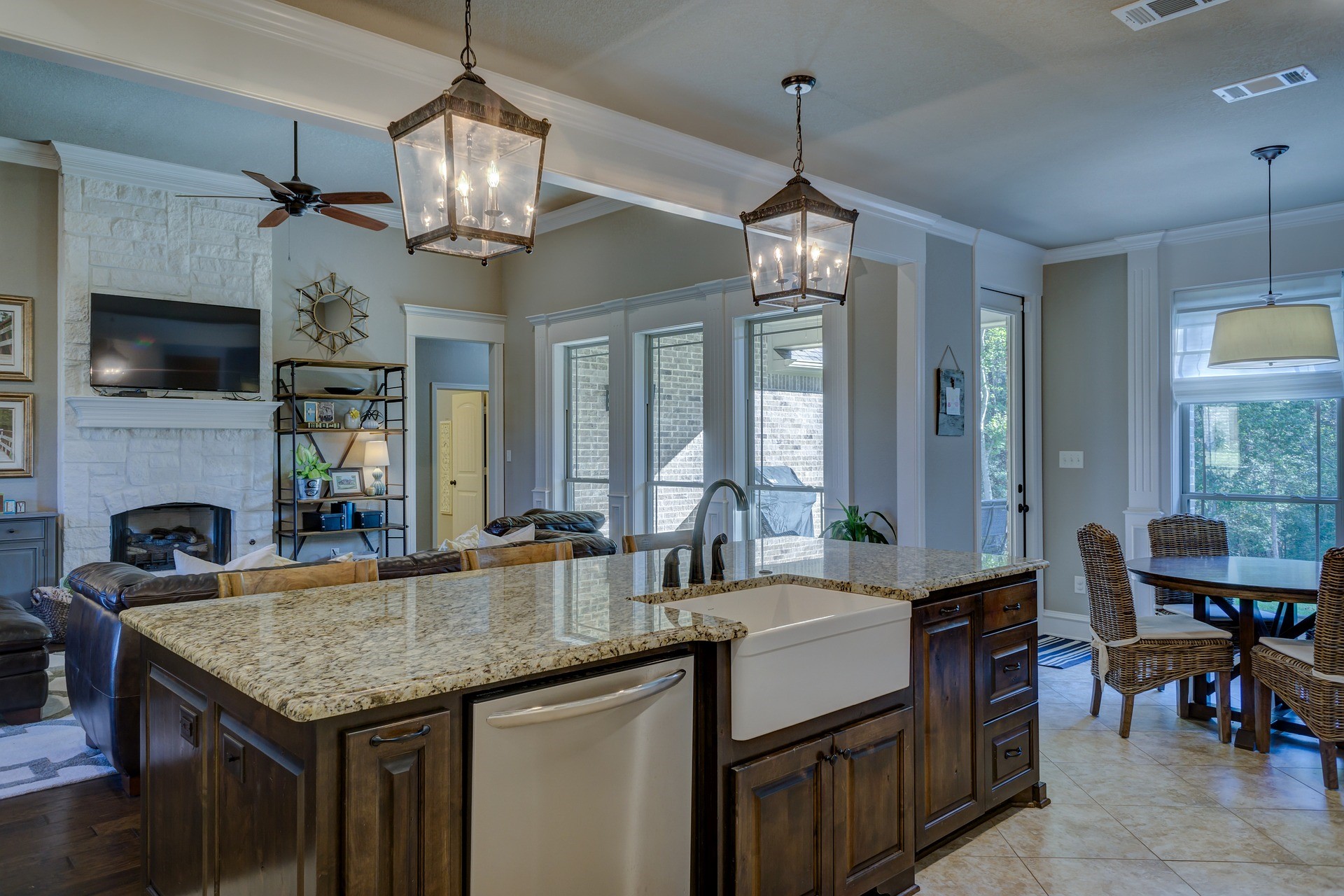 Easy Ways to Stage Your Home on a Budget
These days, home staging is essential if you want to sell your house quickly and get top dollar for it. According to the Real Estate Staging Association, staged homes sell 73 percent faster, on average, than their non-staged counterparts. You don't need to hire an expert to stage your home, however. You can declutter, depersonalize, and stage your house yourself by following these simple tips.
Get rid of clutter
We all have too much stuff. And when it's time to take listing photos and host open houses, all that stuff can hinder buyers' ability to really see the features of your home. Before putting your home on the market, declutter with a goal to get rid of at least 25 percent of your belongings.
Try to sell items of value that you don't want or need anymore. You don't have to use only eBay or Craigslist. Facebook Marketplace, OfferUp, and the LetGo app are also great options. Donate what you can't sell. Local charities and thrift stores will accept everything from clothing to electronics to furniture. Pass on things with sentimental value to younger family members. Whatever you can't sell or donate, try to recycle, if possible.
When decluttering, you'll also need to depersonalize your home. Potential buyers can't picture their own furniture and other belongings in the house if they can't see past your family photos, knickknacks, and collections. Pack away these things, as well as sports trophies, religious statues, unusual artwork, and other such items. You want your home to be free of anything that might distract the buyer from the house itself.
Paint where needed
Painting isn't too costly, but it can make a big difference in how your home looks. Repaint any dark or brightly colored rooms with a neutral hue. Also, patch and paint any damaged walls or doors. For a fresh look, paint the trim on the interior and exterior of the home, including shutters.
Clean inside and out
Cleanliness is important and can be the difference in whether you get a full-price offer or not. Clean your home from top to bottom. When it comes to cleaning, buyers pay particular attention to the bathrooms and the kitchen. Hiring a service can be a worthwhile expense, if you don't want to tackle all the cleaning yourself. Also, clean up outdoors. Real estate experts say curb appeal can determine whether buyers even come inside your house. Rake leaves, trim bushes, and mow the grass. Wash siding, windows, and driveways. Paint your front door and change out the hardware, if it's outdated.
Stage it yourself
When it comes to staging your place, you don't need to hire a professional. Get rid of bulky furniture, if possible. Each room should have only three or four primary pieces so it looks as spacious as possible. If you have nice hardwood or tile floors, don't hide them with oversized rugs. Use smaller rugs in neutral colors to set off conversational areas. Replace heavy draperies or broken blinds with light, airy curtains. If you aren't renting furniture to stage your house, you can cover up old sofas and chairs with throws and pillows.
In the kitchen, remove all small appliances from the counters and organize your cupboards. Just have one fruit basket or vase with fresh flowers on the counter. In your bedrooms and bathrooms, all your towels, bathmats, linens, and bedding should be new and white. You want your house to look like a minimalistic model home. For photo sessions, open houses, and showings, put away all toiletries and personal items out of sight. The morning of your open house, open all the windows to let in fresh air. Don't use essential oils or store-bought air fresheners because they'll make potential buyers think you're hiding something. To make your home stand out from the rest in listing photos and at your open house, you don't need to do expensive renovations or hire a design expert. Cleaning, decluttering, and staging your house yourself can pay big dividends in the form of multiple offers at or above your asking price.