About Us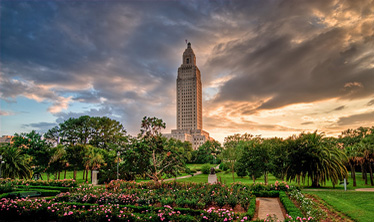 Reliant Mortgage is based out of Baton Rouge, LA and over the past few years has been developing into one of the premier Louisiana Mortgage Lenders in the state. Both metro areas have great Louisiana Mortgage Lenders but we do fill like we do try to go the extra mile for each client and we have the reviews to prove it.  We off every loan type you can thing of from Jumbo to VA and FHA Loan Louisiana Loans.  Our main focus is not only building relationships with our clients but also maintaining those we have made along the way. Because buying a home can be stressful, we will make it our priority to take care of you from beginning to end. Keeping up with today's challenges takes a mortgage company and a loan officer you can depend on and we are ready to take it on with open arms ready to lend a hand.
We Pride ourselves on exceeding our customer's expectations in finding the best rates, service and options for a home loan that's right for you. We are able to find you the best rates through are multiple lending partners and since we get better pricing for taking on some of the risk, we are able to pass that savings to you in the form of the rate or origination charges. Whether you want the lowest rate possible, a large amount of guidance, or a more complex financing package, we realize you are unique and we'll work with you to form a loan that is exclusive to your needs. No two borrowers are the same and a great loan officer should know that.
We make our mission here at Relaint Mortgage to be one of the top Louisiana Mortgage Lenders in the state as well as the southern region as we also can lend in Mississippi. With your support and commitment as a client, we have no question that we can continue to be one of the lenders of choice for years to come. We are dedicated to getting the job done and giving you something positive to talk about at the dinner table in your new home!
FHA loan Louisiana loans seem to be a very popular choice for first time home buyers but that doesn't always mean its the perfect choice for you just because most people associate it with first time buyers.  We do have other options that can be better so call us or do your research on all your loans and know FHA loan Louisiana is a wonderful loan but with 5 different loan products, it is best to go over your options.